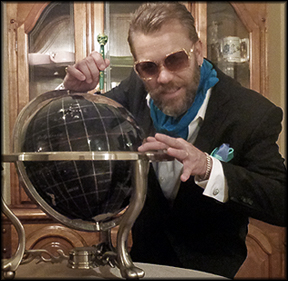 The life of Charlatan Herbert Bardot III (of House of Bardot), better known as Professor Charlatan Bardot, seems fated for one of intrigue and suspense. Before becoming known as excursionist célèbre of the paranormal and internationally beloved author of the phenomenal, Bardot was merely a young boy with dreams of cryptozoology and medieval sorcery. These dreams were presumably made manifest by his surrounds, living an otherwise idyllic childhood in hometown of Taunton, Massachusetts—the geographic center of the Bridgewater Triangle, considered the "foremost vortex of unexplainable paranormal activity" in the American northeast.
Though also a promising fashion designer ("Dashingly inventive" —Monsieur International, 1973) and offered a full scholarship in 1974 for men's textiles through Massachusetts Institute of Technology, Bardot chose not to pursue a life of hedonistic glamour, but rather to attend the loftier studies of law in the occult, ultimately hoping to exonerate the name of his ancestor, Lasses Birgitta, who was executed unjustly in 1550 as the first witch in Sweden's history (notwithstanding her widely exalted and lavishly illustrative instructions on how to "raise the dead").
After earning the first of his multiple academic, legal, and/or honorary degrees, Bardot was called upon by a covert operative to investigate an uprising of Orang bunian at Malaysia's Kapong Theatre (since torn down). His findings were subsequently classified as confidential and ordered sealed for seventy-seven years by an emergency government mandate, but the experience was said to have been "the culminating experience of man's centuries-long quest to find definitive proof of the afterlife."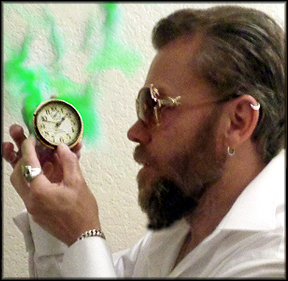 Such was the moment of realization for his greatest calling, inciting a fiery compulsion to further pursue international paranormal investigations, and, in just a few short years, Professor Charlatan Bardot became the leading and most beloved worldwide travel documentarian in the realms of the spectral and incomprehensible. He has since investigated the bloody portals in Transylvania's Hoia-Baciu Forest, Romania; bare-knuckle fought the "Warden of Deprivation" at Philadelphia's Eastern State Penitentiary; debated the merits of bodily possession with the ghost of David Alleno at La Recoleta Cemetery; and levitated with goat-faced djinns at United Arab Emirates' Jazirat Al Hamra; (amongst hundreds of other encounters and escapades).
Named as "The most sophisticated man, in manner and in mind, in the field of International Architectural Paranormal Investigations," Professor Charlatan Bardot has won awards and accolades in almost every subject and category from accrediting bodies, organizations, and ruling parties of nations around the world. And, of course, he's an Amazon bestselling author (under pseudonyms).
In 2020, Bardot announced his retirement to Boca Raton, Florida, with hopes to golf and write the numerous travelogues his fans crave, but after only two days of reclusion, he was summoned back to his profession by outcry from a world in need of his services and esoteric knowledge. He has since declared he will (probably) never retire again.
Professor Charlatan Bardot is available for speaking engagements, consulting work, or demonic exorcisms, while he tirelessly continues advocating to overturn the unjust verdict against Lasses Birgitta.
His newest book will be available Summer, 2021 through Dark Moon Books: Professor Charlatan Bardot's Travel Anthology to the Most (Fictional) Haunted Buildings in the Weird, Wild World.
Follow him on Twitter at: @CharlatanBardot
---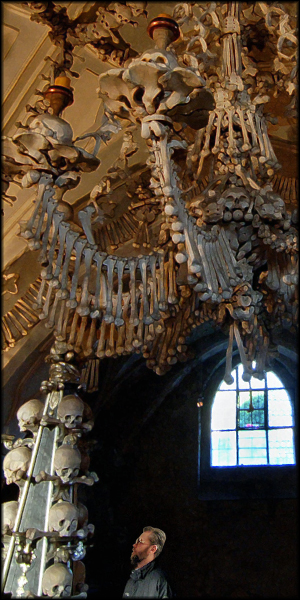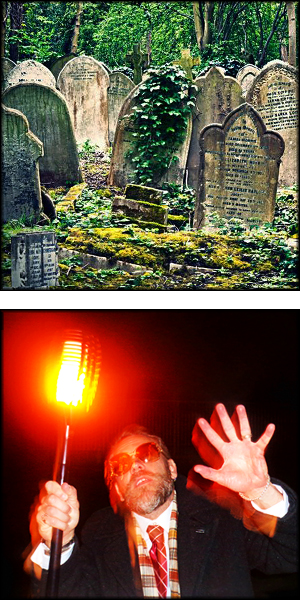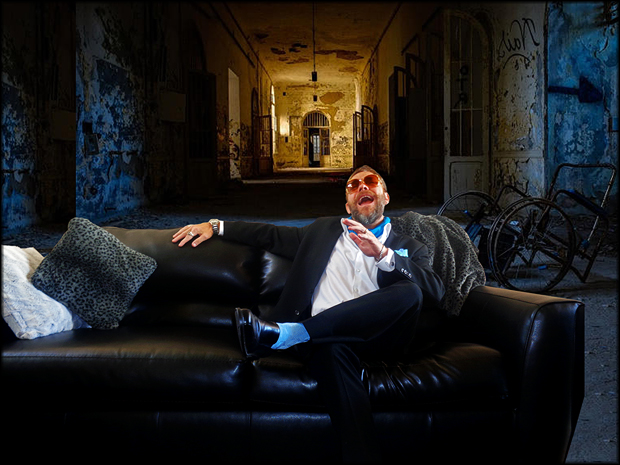 photographs copyright © Charlatan Bardot
---
CITATION INFORMATION
Article Title:
Professor Charlatan Bardot Biography
Contributing Author:
Professor Charlatan Bardot
Website Name:
Dark Moon Books website
URL:
http://www.darkmoonbooks.com/charlatan_bardot.html
Access Date:

Publisher:
Dark Moon Books
Last Updated:

Original Published Date:
6/23/2020